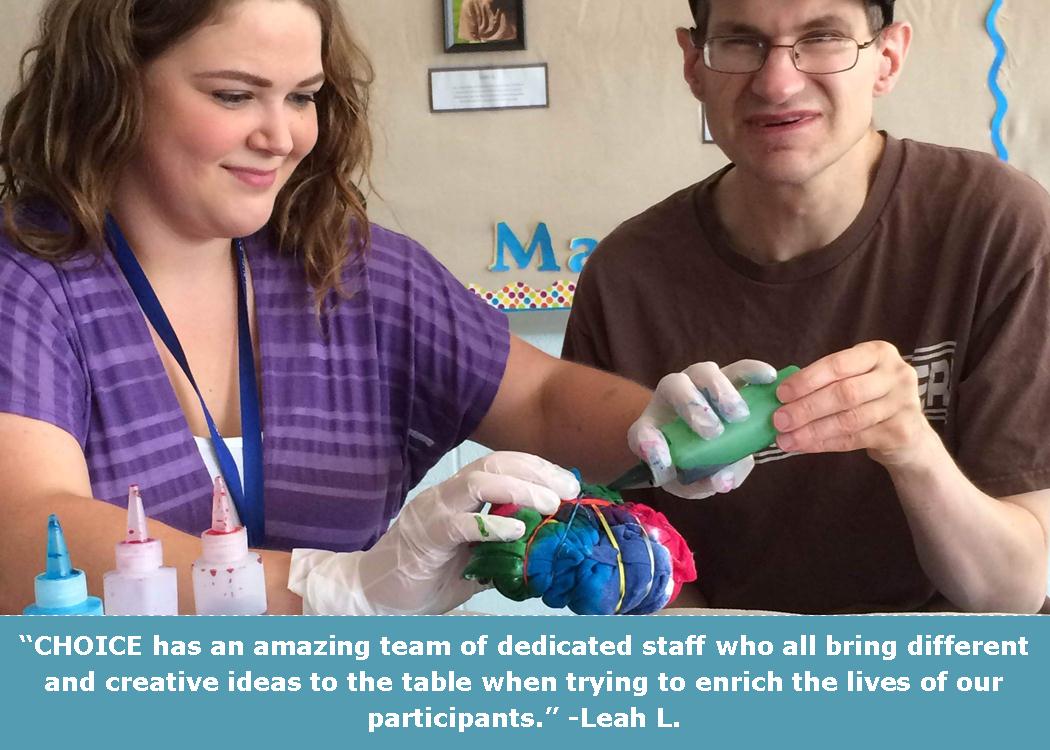 "CHOICE has an amazing team of dedicated staff who all bring different and creative ideas to the table when trying to enrich the lives of our particpants."-Leah L.
"I always know that I will smile and laugh and be hugged when I get to work."-Kathi B.
"I stay motivated and loyal for the clients I serve. I feel like I need them just as much as they need me." -Katie T.
"I have grown to really care about the people I am around at CHOICE. It is a great feeling to know that you are making a difference in someone's life." -DJ P.
"Working at CHOICE has been one of the most rewarding experiences of my life and for this, I am grateful." -Tinu A.
The quality of our staff is a key part of the foundation of our services at CHOICE. We are in the business of serving people, and the people we employ matter. At CHOICE over 80% of our employees have obtained at least a bachelor's degree and the average tenure of a CHOICE employee is over six and a half years*.  CHOICE is a team of professionals dedicated to serving people with intellectual disabilities. 
If you are interested in becoming a part of our team, please view our current job openings.
*Data compiled March 2015